Why Natural Garment Care?
On-Demand Pickup/Delivery
Free On Demand pickup and delivery within our service area to your home or office. With our new convenient On Demand service trips to our facilities are no longer necessary.
True Green
Without using chemical solvents like other cleaners claiming to be organic, our process is Truly Green. Natural Garment Care starts with specially treated water that enables us to eliminate the need to use chemical solvents in a energy efficient facility.
Optimally Clean
A customized process that cleans garments according to fabric type. Using latest green technology equipment ensures your garments become optimally clean without chemical damage. With latest disinfection process.
How our Pickup/Delivery works
1
Schedule Your Order
Click to access our online order system.

Click Express or Itemized order then continue with the cart and select delivery date for no contact delivery.
2
We Pickup
When an order is placed we automatically pickup on the same day.

If the online order is confirmed after 4 pm we pick it up the next day.


3
We Clean On-Premieses
Optimized Cleaning System.

Garment Type Chemical Free / Anti-Virus.
4
We Deliver On the Scheduled Delivery Date
No contact return delivery on the
"Schedule your order" date.
Our Optimally Cleaning Process
Latest technology fabric care
Green Technology
Most organic cleaners still require air permits due to chemical solvent use but we don't.
Air Finish
No more high temperature drying or hot plate press causing heat damage to fabric.
Anti Virus
We use latest technology with advanced oxidation process disinfection.
We are very excited to offer the best cleaning services - Hygienically Clean!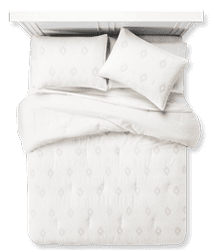 Household items & Rugs
DISINFECTION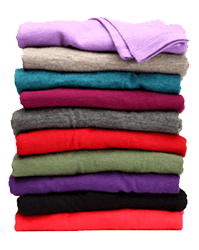 "This is like no other Dry Cleaner in the area"
"This dry cleaner makes my clothes smell fresh without chemical odor"
"Friendly staff, beautiful work, and fair prices"
Pickup & Delivery Request Today!
Frequently Asked Questions
1
What is schedule your order?
"Schedule your order" is the date you want us to deliver your cleaned garments. Once your garments are cleaned, we will deliver your garments on the delivery date by 7:00 p.m.
2
What is Premium + laundry service?
Premium+ laundry service is a wash & fold service for your garments without the fold. Using our special high-speed, air-dry, garment machines, we finish your clothes to be wrinkle-free and return them to a hanger. This process also reduces bacteria that grow when garments are simply hung to dry.
3
What makes your Natural cleaning process greener than Organic dry cleaning process?
Natural Garment Care is a 100% chemical-free process. "Organic" dry cleaners use a petroleum-based chemical D-2000. Click for more detailed information
4
I am a new custumer, what do i put my dirty garments in for pickup?
We suggest using any waterproof bag.
Contact Us
Feel free to contact us!
E-mail: info@naturalgarmentcare.com
Text us: (908) 233 3074
614 Central Ave Westfield, NJ 07090 (908) 233-3074
503 Franklin Turnpike Ramsey, NJ 07446 (201) 372-4617
850 Manhattan Ave Brooklyn, NY 11222 (718) 283-4289
100 N Middletown Rd Pearl River NY 10965 (845) 735-2627